Having ventured through various corners of the world, Bristol emerges as a city that truly captures the essence of history, art, and culinary splendors.
Must-Have Travel Items:
Comfortable Footwear:
When planning your trip to Bristol, selecting the right footwear is crucial for a comfortable and enjoyable experience. The city is tailor-made for exploring on foot, and you'll find yourself strolling through historic streets, parks, and along the picturesque waterfront areas. Therefore, your choice of shoes plays a significant role in ensuring your feet stay happy throughout your visit.
For this adventure, prioritize comfort over style. Opt for well-cushioned, supportive footwear that is broken in and proven to prevent blisters and discomfort. A good pair of walking or hiking shoes is ideal, as they offer the necessary arch support and cushioning for long walks. You'll likely encounter a variety of terrains, from cobblestone streets to uneven paths, so sturdy, comfortable shoes are your best companion.
Weather-Ready Attire:
Bristol's climate is renowned for its variability, which means you should be well-prepared for any weather conditions. As you explore the city, you may experience sudden shifts from sunshine to showers, and being ready for these changes can make a significant difference in your comfort.
To stay adaptable to Bristol's unpredictable weather, consider dressing in layers. Begin with a moisture-wicking base layer to help regulate your body temperature. Over this, add a light, insulating layer to keep you warm. Finally, top it off with a waterproof and windproof jacket. This versatile layering system allows you to easily adjust to temperature changes by adding or removing layers.
Carry a compact umbrella or a high-quality, breathable rain jacket that can be stashed in your daypack. It's wise to check the weather forecast daily and have your attire adjusted accordingly to ensure you're ready for Bristol's ever-changing climate.
Travel Adapter:
Staying connected during your journey is essential, and this requires that your devices remain charged. In Bristol, the United Kingdom's Type G electrical outlets are the standard, so you must ensure you have the right adapter to power your devices.
Pack a Type G adapter or a universal adapter that includes Type G compatibility to accommodate your charging needs. These adapters are readily available at electronic stores, airports, and even some hotels. This ensures that you can keep your devices charged for navigation, communication, and capturing precious moments during your Bristol exploration.
Local Culture and Weather: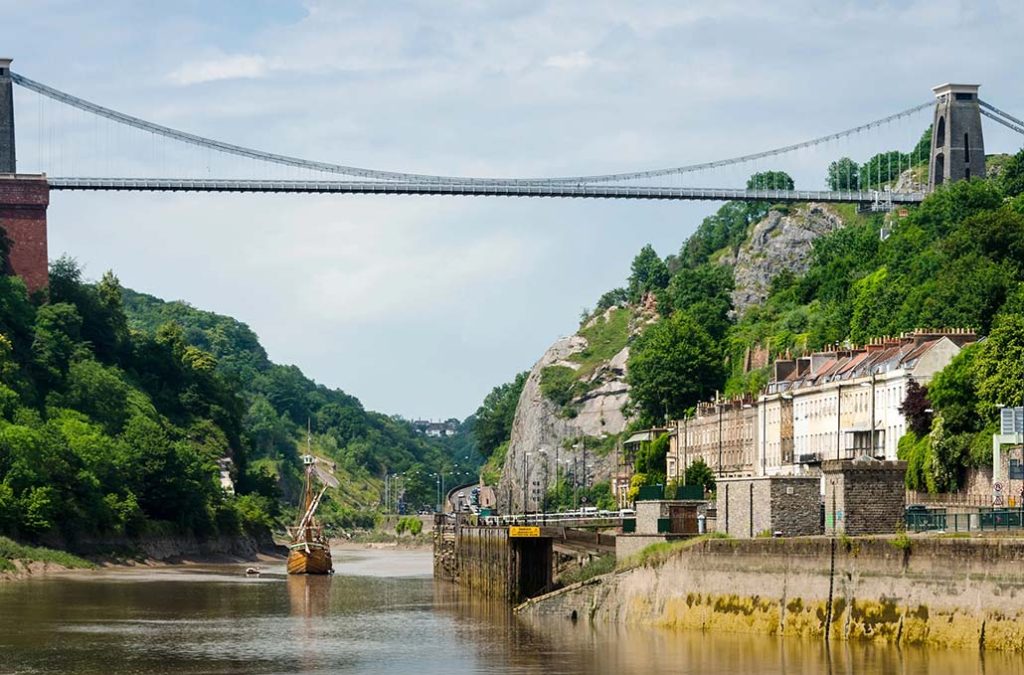 Bristol experiences a maritime climate, offering mild temperatures year-round. Summers are delightful, and winters are usually mild. Be ready for occasional rain, so an umbrella or raincoat is a must. The city thrives on its diverse and inclusive culture, emphasizing the arts, music, and street art. Don't miss the local music scene and the Bristol Old Vic for riveting theatrical performances.
Travel Gear:
Pack a daypack to keep your essentials in order during your explorations. Consider a compact camera to capture Bristol's captivating street art and historical landmarks.
Currency Exchange and Budgeting:
Bristol operates on the British Pound (£) as its official currency, and it's essential to be aware of the currency dynamics while planning your trip.
Currency in Bristol:
The currency used throughout Bristol, as in the rest of the United Kingdom, is the British Pound (£). Therefore, it's advisable to have some British Pounds on hand before embarking on your journey.
Currency Exchange:
Before departing for Bristol, consider exchanging a portion of your local currency into British Pounds. This step ensures you have cash readily available for small expenses, such as public transportation, meals, and incidentals. Your local bank or currency exchange offices can assist with this.
ATMs in Bristol:
While having some cash upfront is wise, it's important to note that ATMs are widely available in Bristol. They can be found throughout the city, including at banks, convenience stores, and major transportation hubs. Using ATMs is a convenient way to withdraw cash in British Pounds as needed, and it's often the most favorable exchange rate.
Budget-Friendly Options:
Bristol offers a range of budget-friendly options for travelers who want to make the most of their visit without breaking the bank. Here are a few cost-saving tips:
Street Food: Bristol boasts a vibrant street food scene with a variety of vendors offering delicious and affordable options. Exploring these local delicacies can provide an authentic culinary experience without straining your budget.
Free Cultural Attractions: The city has an abundance of free cultural attractions, including museums, galleries, and historical sites. Take advantage of these opportunities to immerse yourself in Bristol's rich culture and history without spending a penny.
Daily Budget:
To manage your expenses effectively, budget approximately £50-80 per day per person, excluding accommodation costs. This budget should cover meals, transportation, attraction admissions, and incidentals. Keep in mind that the exact amount you'll spend can vary based on your preferences and the activities you choose.
Navigating Bristol: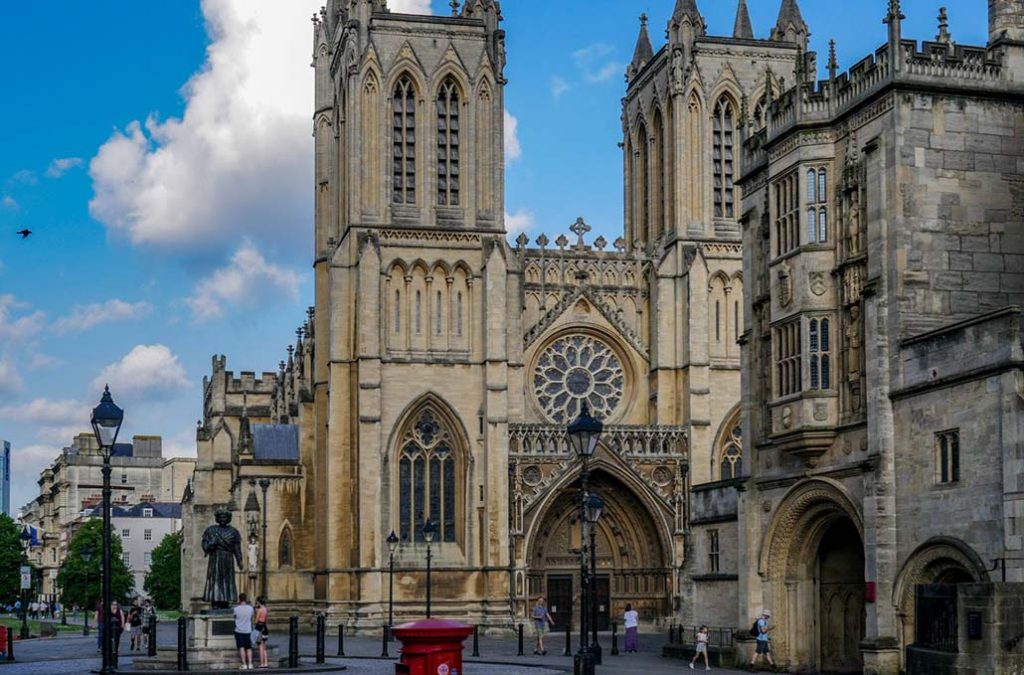 Bristol's efficient public transport network provides convenient and affordable options for exploring the city. Whether you're eager to visit popular attractions or uncover hidden gems, understanding the transportation system is crucial to making the most of your stay in Bristol.
Buses: The bus network in Bristol is well-organized, covering the city comprehensively. It's an excellent means of getting around and reaching various parts of the city. Keep in mind that buses generally operate from early morning to late evening.
Ferries: Bristol is famous for its scenic waterfront, and ferries offer a unique perspective of the city. You can hop on a ferry for a leisurely cruise along the River Avon, providing breathtaking views of historic sites and vibrant neighborhoods.
Bristol Metrobus System: The Bristol Metrobus system is a standout choice for efficient city transportation. These distinctive red buses operate on dedicated bus lanes, ensuring speedy and reliable service. They connect key areas and are especially useful for travelers.
iPoint Card for Savings:
For the savvy traveler looking to maximize savings, the "iPoint" card is a valuable addition to your Bristol adventure. This card provides access to discounted fares on buses and the Bristol Ferry, making it a budget-friendly option for transportation. Simply top up your card with credit and use it to pay for your journeys. It's a convenient and cost-effective way to get around while enjoying the sights of Bristol.
Staying Connected with a Local SIM Card:
In today's world, staying connected while traveling is a top priority. To ensure you're always connected, consider purchasing a local SIM card. Providers like EE, Vodafone, and O2 offer a range of options tailored to your communication needs.
You'll find these SIM cards readily available at various locations, including airports, convenience stores, and mobile phone shops. The process of purchasing and installing a local SIM card is straightforward and can typically be done in a matter of minutes. Once inserted into your unlocked device, you'll have access to local phone and data services, allowing you to navigate Bristol, stay in touch with friends and family, and share your travel experiences effortlessly.
Crafting a 5-Day Itinerary:
Day 1: City Center Exploration
Begin with the iconic Clifton Suspension Bridge.
Dive into Bristol Cathedral and College Green.
Stroll through the historic Harbourside, a hub of museums, galleries, and vivid street art.
Day 2: Art and Culture
Morning at Bristol Museum and Art Gallery.
Explore the eclectic street art in Stokes Croft.
Visit the Arnolfini for contemporary art exhibitions.
Day 3: Outdoor Adventures
Head to Ashton Court Estate for scenic walks and picnics.
Soar high with a hot air balloon ride for breathtaking aerial views of Bristol.
Day 4: Day Trip to Bath
Take a short train ride to the historic city of Bath.
Explore the Roman Baths, Bath Abbey, and the enchanting Georgian architecture.
Day 5: Explore Bristol's Surroundings
Journey to the nearby Cheddar Gorge or the Cotswolds for a taste of rural England.
Budget Adjustment Strategies:
To ensure that your budget stretches further during your visit to Bristol, it's essential to be savvy with your spending. Here are some practical ways to adapt your budget while still relishing the essence of the city:
Embrace Local Markets and Food Stalls: Bristol is renowned for its vibrant local markets and delightful food stalls. These are fantastic places to savor authentic, yet affordable, cuisine. The St. Nicholas Market, located in the heart of the city, is a treasure trove of culinary experiences. Whether you're craving international dishes or traditional British fare, exploring these markets will tantalize your taste buds without depleting your funds.
Dine at Affordable Eateries: Bristol offers a plethora of restaurants, cafes, and eateries that cater to various budgets. Seek out affordable dining options, especially during lunch, as many restaurants offer budget-friendly lunch menus. You'll have the chance to enjoy delicious meals at reasonable prices without compromising on taste.
Explore Free Attractions: Bristol generously provides an array of free attractions that are as engaging as they are budget-friendly. These include museums, galleries, and historical sites that offer insightful experiences at no cost. The M Shed, Bristol Museum and Art Gallery, and the Arnolfini are just a few examples of where you can immerse yourself in the city's culture and heritage without spending a single penny.
Immerse in the Street Art Scene: Bristol is a global hub for street art, and you can indulge in this vibrant culture at no cost. Take leisurely walks through neighborhoods like Stokes Croft and Bedminster to discover a stunning array of murals and graffiti art. The ever-evolving street art scene not only adds to the city's charm but also provides free artistic enjoyment around every corner.
Recommended Day Trips:
Consider a day trip to Cardiff in Wales or explore the historic city of Wells, both effortlessly accessible by train from Bristol.
Travel Insurance:
For peace of mind, secure comprehensive travel insurance covering unforeseen events such as flight disruptions, medical emergencies, and lost belongings. Ensure your insurance encompasses your entire trip, including day trips and outdoor activities.
Bristol's multifaceted experiences await your exploration, from its rich history to its lively street art. With meticulous planning and these travel insights, you'll unlock the full potential of your Bristol adventure, crafting indelible memories at every turn. Enjoy your journey through Bristol and savor the uniqueness of this captivating city.