I've had the privilege of exploring many remarkable destinations. However, there's something undeniably enchanting about delving into the rich history of a city. Seattle, Washington, renowned for its modernity and innovation, is also home to a wealth of historical gems that have significantly shaped its identity. Join me on a journey through time as we uncover both the well-known and hidden historical treasures that make Seattle the vibrant city it is today.
My Personal Explorations:
1. Pioneer Square: Seattle's Birthplace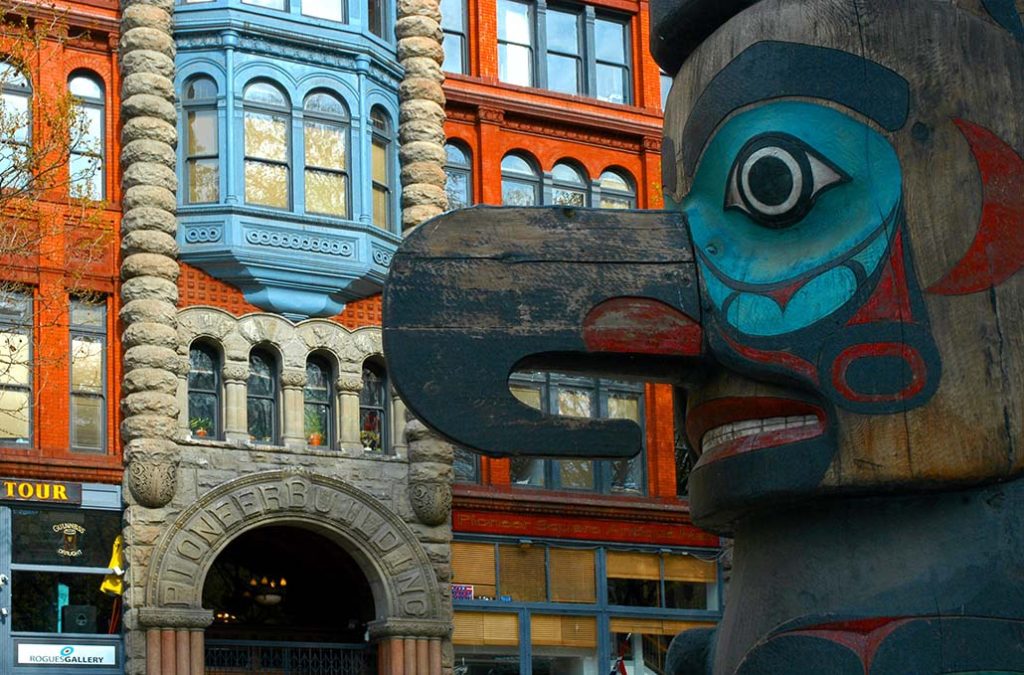 Location: Pioneer Square, Seattle, WA 98104
Description: Pioneer Square is Seattle's historic heart, dating back to the 1850s. As I wandered through its cobbled streets, I was captivated by the well-preserved red-brick buildings that have borne witness to the city's transformation. Notable landmarks include the Pioneer Building and the striking Tlingit Totem Pole.
Pioneer Square isn't just a neighborhood; it's the very birthplace of Seattle. In the 1850s, it was here that the first settlers set down roots, and the district pays homage to those brave pioneers.
What struck me instantly was the magnificent red-brick architecture. The buildings that line these streets are not just structures; they're living testaments to Seattle's resilience and its ability to rebuild from the ashes. The neighborhood saw its fair share of challenges, including the Great Seattle Fire of 1889, but the result is a collection of buildings that wear their history on their façades.
Pioneer Square is more than just history; it's also a hub of creativity. As I explored, I stumbled upon intriguing public art installations that add a contemporary twist to the district's rich history. The Tlingit Totem Pole, a towering symbol of the Pacific Northwest's indigenous heritage, is a highlight.
My visit to Pioneer Square included a stop at the iconic Smith Tower. This historic skyscraper invites you to step into Seattle's Jazz Age past. Its speakeasy-style bar is a charming nod to the past, and the observatory at the top offers unrivaled panoramic views of the city.
Pioneer Square boasts an unforgettable Underground Tour. Led by engaging guides, you'll journey beneath the streets to explore the remnants of Seattle's early city, which was elevated to prevent flooding after the devastating fire. Walking through these subterranean streets and storefronts while hearing tales of the pioneers was a surreal experience.
This district is a treasure trove for art and culture enthusiasts. With numerous art galleries and boutique shops, it's the perfect place to find unique souvenirs or immerse yourself in Seattle's vibrant art scene.
For a refreshing break, I found solace in the Occidental Square Park, a green oasis in the heart of Pioneer Square. It's a frequent venue for community events and performances, adding to the neighborhood's vibrancy.
Situated within Pioneer Square, this national park is a history enthusiast's dream. It boasts immersive exhibits and ranger-led programs that vividly narrate the Klondike Gold Rush, a defining moment in Seattle's history.
If you're lucky enough to be in Pioneer Square on the first Thursday of the month, don't miss the Art Walk. It's when the neighborhood's galleries and studios open their doors to the public, providing an excellent opportunity to immerse yourself in the local art scene.
Service: Pioneer Square offers an array of guided tours that provide valuable insights into its history, architecture, and art.
Pros: The area exudes a rich historical ambiance, with excellent guided tours and the convenience of nearby cafes and galleries.
Cons: It can get quite crowded during peak tourist seasons, and parking options are somewhat limited.
Admission: Some tours are complimentary, while others may have varying fees.
Recommendation Rating: 4.5/5
Pioneer Square is a living history book where the past mingles seamlessly with the present. While history buffs will find it a treasure trove, it's a place that appeals to everyone. From art and culture to stunning architecture and charming parks, Pioneer Square has it all. My time there left me with a profound appreciation for Seattle's history and its ongoing renewal.
Exploring Pioneer Square is like taking a step back in time while being surrounded by the energy of modern life. It's a place where the past is celebrated, making it a cornerstone of any visit to Seattle.
2. The Museum of History and Industry (MOHAI): Unveiling Seattle's Past
Location: MOHAI, 860 Terry Ave N, Seattle, WA 98109
Description: MOHAI is a treasure trove of Seattle's history. I was thoroughly engrossed in its interactive exhibits, which artfully narrate the story of the city's evolution, from its indigenous roots to its present-day tech-driven prominence. The "True Northwest" exhibit was a standout experience.
MOHAI boasts an impressive array of exhibits that unravel Seattle's history. From its indigenous origins to the modern-day tech hub, the museum's extensive collection provides a comprehensive overview. The "True Northwest" exhibit particularly stood out, offering a deep dive into the region's captivating history. The displays are both informative and beautifully curated.
Service: The museum offers guided tours, educational programs, and hands-on interactive displays.
Pros:
Informative and Immersive: MOHAI's exhibits are not just informative but also immersive. They utilize interactive features, multimedia elements, and storytelling techniques that transport visitors back in time.
Scenic Lake Views: MOHAI's location along Lake Union offers breathtaking views, providing a tranquil and picturesque setting for post-exploration relaxation.
All-Age Friendly: MOHAI caters to visitors of all ages with exhibits and activities suitable for both young and adult audiences.
Convenient Location: The museum's central location makes it easily accessible for travelers exploring the city.
Cons:
Crowded at Peak Times: MOHAI can get quite crowded, especially on weekends and during the tourist season. Visiting during weekdays or early hours can help avoid the crowds.
Admission Fees: While MOHAI offers a wealth of historical knowledge, it's not a free attraction, and visitors should be prepared to pay admission fees.
Admission: Adult tickets cost $24.95, while youth (ages 14-17) tickets are priced at $15.95. Children aged 0-14 enjoy free admission.
Recommendation Rating: 4.8/5
3. Klondike Gold Rush National Historical Park: A Journey to the Gold Rush Era
Location: Klondike Gold Rush National Historical Park, 319 2nd Ave S, Seattle, WA 98104
Description: Stepping into this park felt like a leap back in time to the late 19th century. The exhibits and guided ranger talks vividly conveyed the Klondike Gold Rush, a pivotal chapter in Seattle's history.
Service: The park offers ranger-led programs and interactive exhibits.
Pros: It delivers an immersive historical experience with friendly and knowledgeable rangers. Plus, admission is free.
Cons: Parking can be limited, and the gift shop is moderately sized.
Admission: Free
Recommendation Rating: 4.7/5
Recommended Historical Sites:
4. The Museum of Flight: A Tribute to Aviation History
Location: The Museum of Flight, 9404 E Marginal Way S, Seattle, WA 98108
Description: This museum offers a captivating journey through the history of aviation. The collection of aircraft, including the iconic Air Force One, and interactive exhibits make it a must-visit for history and aviation enthusiasts.
Service: The museum provides guided tours, flight simulators, and a range of educational programs.
Pros: The impressive collection of aircraft, educational opportunities suitable for all ages, and ample parking are notable advantages.
Cons: It can get crowded on weekends, and additional fees apply for certain activities.
Admission: Adult tickets are priced at $25, youth (ages 5-17) tickets at $16, and children aged 0-4 enjoy free admission.
Recommendation Rating: 4.9/5
5. Seattle Underground Tour: Exploring Beneath the Streets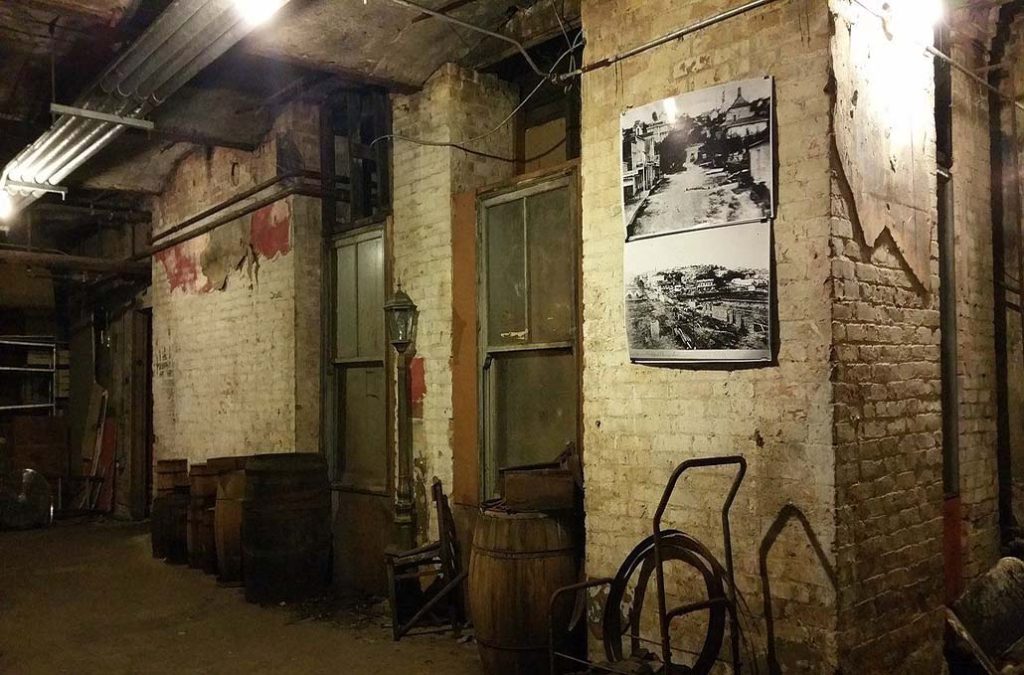 Location: Seattle's Pioneer Square
Description: This unique tour unveils the subterranean passages of Seattle's history. Walking through the old city's forgotten streets and storefronts offers a captivating glimpse into the challenges and triumphs of Seattle's early days.
Service: Guided tours with engaging storytellers make the experience highly enjoyable.
Pros: It's a one-of-a-kind experience with humorous and knowledgeable guides.
Cons: Accessibility is limited for those with mobility issues, and advanced booking is recommended.
Admission: Adult tickets cost $24, youth (ages 7-12) tickets are priced at $15, and it's not recommended for children aged 0-6.
Recommendation Rating: 4.6/5
6. Fort Nisqually Living History Museum: A Taste of 19th-Century Life
Location: Fort Nisqually Living History Museum, 5400 N Pearl St, Tacoma, WA 98407
Description: While a short drive from Seattle, this living history museum offers an immersive experience into the 19th century. Costumed interpreters bring the past to life through storytelling, demonstrations, and hands-on activities.
Service: The museum features costumed interpreters, guided tours, and interactive activities.
Pros: It's both educational and entertaining, set in a beautiful outdoor location, and ideal for families.
Cons: The museum's distance from central Seattle and its seasonal hours are the main drawbacks.
Admission: Adult tickets are priced at $8, youth (ages 3-17) tickets at $5, and children aged 0-2 enjoy free admission.
Recommendation Rating: 4.7/5
Seattle's historical landmarks and sites offer a captivating journey into the past. From the birthplace of the city in Pioneer Square to the aviation marvels at The Museum of Flight, there's something for everyone. My personal explorations and these recommended sites provide a rich historical perspective that adds depth to your visit to the Emerald City. Whether you're a history enthusiast or just curious to learn more about Seattle's story, these sites will leave you with a deeper appreciation for this dynamic city's past and present.