Florida, known as the Sunshine State, is a dream destination filled with sun-soaked beaches and exciting adventures.
Beach Bliss:
Miami is synonymous with its pristine beaches and crystal-clear waters. Begin your tropical adventure by basking in the sun at iconic spots like South Beach and Miami Beach. Whether you're in search of relaxation, water sports, or a leisurely stroll along the shore, Miami's beaches cater to every desire.
Artistic Delights in Art Deco:
Miami Beach's Art Deco Historic District is a visual treat. Explore the pastel-hued buildings and iconic architecture that line Ocean Drive and Collins Avenue. A guided tour will unveil the rich history of this unique neighborhood, a testament to Miami's enduring charm.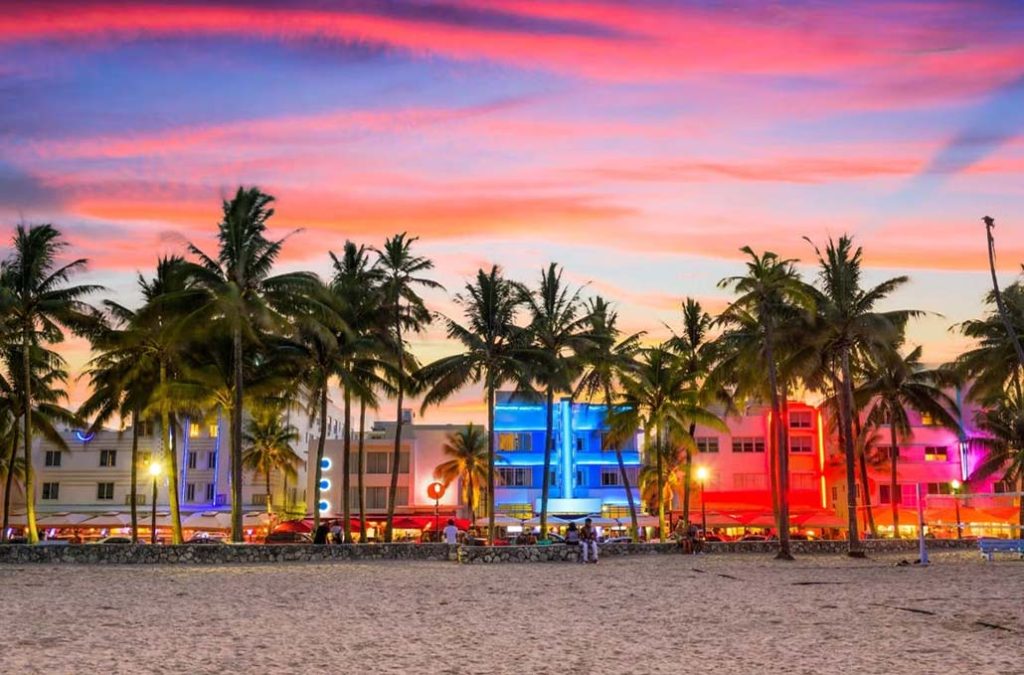 Little Havana's Cuban Flavors:
Immerse yourself in Miami's lively Cuban culture by paying a visit to Little Havana. This neighborhood is a treasure trove of Latin flavors, vibrant murals, and spirited street life. Don't miss the chance to savor authentic Cuban dishes like the classic Cuban sandwich and savor a cup of cafecito (Cuban coffee) at a local café.
Wynwood's Artistic Vibrance:
Venture into the trendy Wynwood Arts District, celebrated for its captivating street art and murals. Explore the Wynwood Walls, an open-air gallery showcasing the works of renowned artists from around the world. The district's galleries, boutiques, and creative ambiance offer a perfect opportunity to discover Miami's artistic side.
Lush Gardens and Serene Parks:
Escape the city's hustle and bustle by exploring its lush green spaces. The Fairchild Tropical Botanic Garden and Vizcaya Museum and Gardens provide tranquil settings to reconnect with nature and admire breathtaking landscapes reminiscent of the tropics.
Nightlife on Ocean Drive: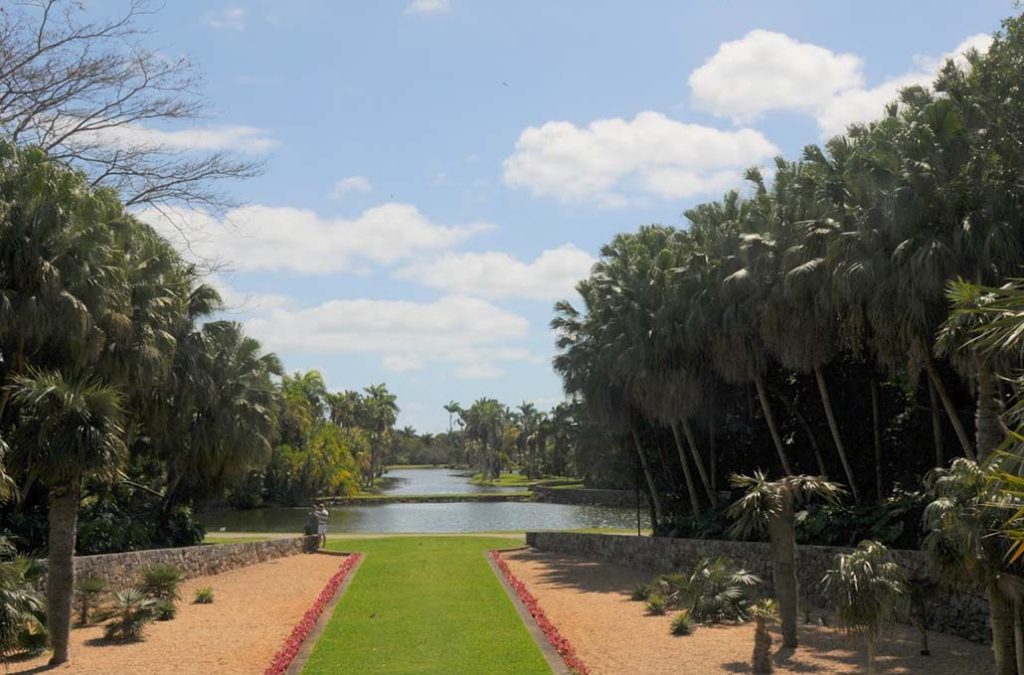 When the sun sets, Miami's nightlife takes center stage. Ocean Drive transforms into a lively spectacle with neon lights, live music, and sidewalk cafes. Dive into the city's vibrant club scene, with renowned venues like LIV and E11EVEN offering unforgettable nights of dancing and entertainment.
Miami, with its tropical allure, stunning beaches, cultural diversity, and thriving nightlife, embodies the essence of Florida's charm. Whether you're sunbathing on sandy shores, indulging in Cuban cuisine in Little Havana, or immersing yourself in the artistry of Wynwood, Miami guarantees a tropical adventure like no other. So, pack your bags and prepare for an exploration of this dynamic city that transports you to a world of sun-drenched paradise and indelible experiences.