1. Choose Eco-Friendly Accommodation:
Start your green journey by selecting eco-conscious accommodation options. Stockholm offers a variety of sustainable hotels, hostels, and guesthouses that prioritize environmentally friendly practices. Look for certifications like the Nordic Swan Ecolabel or Green Key when booking your stay to ensure you're supporting eco-friendly establishments.
2. Utilize Public Transportation:
Stockholm's public transportation system is not only efficient but also eco-friendly. Invest in an SL (Storstockholms Lokaltrafik) card, which grants access to buses, trams, and ferries. It's a convenient way to explore the city while reducing your carbon footprint. Alternatively, rent a bike or explore Stockholm on foot to experience the city at a slower pace and minimize emissions.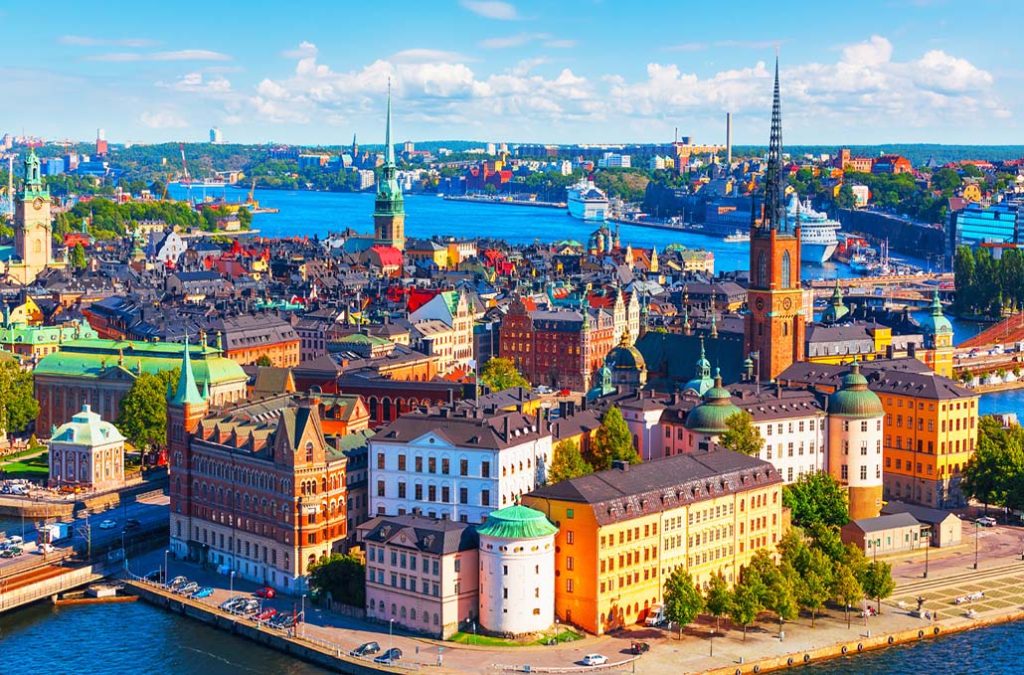 3. Eco-Conscious Tours:
Discover Stockholm's beauty through eco-conscious tours. Consider guided walking or biking tours that provide unique insights into the city's history and culture while keeping your environmental impact low. You can also find boat tours that use electric or hybrid-powered vessels for a more sustainable water-based exploration.
4. Sustainable Dining:
Stockholm boasts a thriving culinary scene with a focus on locally sourced and organic ingredients. Support restaurants and cafes that prioritize sustainability and ethical sourcing. Seek out dining establishments with certifications like the KRAV label, which signifies organic and sustainable food practices.
5. Reduce, Reuse, Recycle:
Embrace the Swedish practice of minimizing waste by carrying a reusable water bottle and shopping bag during your travels. Stockholm's efficient waste management systems make recycling easy; be sure to sort your waste into recycling, compost, and general waste bins accordingly.
6. Explore Eco-Friendly Attractions:
Discover Stockholm's eco-friendly attractions, such as Djurgården Island. This car-free island is home to beautiful parks, museums, and cultural sites, emphasizing green transportation and outdoor activities.
7. Sustainable Shopping:
For eco-conscious shopping, explore Stockholm's vintage and second-hand stores. You'll find unique, pre-loved items while supporting a circular economy. Additionally, look for local artisans and craftspeople who create sustainable, handmade products.
8. Support Green Initiatives:
Stay informed about green initiatives and eco-friendly events happening during your visit. Stockholm frequently hosts environmental fairs, farmer's markets, and sustainability workshops. Participating in these activities can deepen your understanding of sustainable living.
9. Respect Nature:
Sweden's natural beauty is a treasure, so treat it with care and respect. Stick to designated trails while hiking, dispose of waste responsibly, and avoid disturbing wildlife. Familiarize yourself with the "Allemansrätten" or "Right of Public Access" guidelines for outdoor activities to ensure responsible exploration.
10. Engage with Locals:
Connect with Stockholm's residents to gain insights into their sustainable way of life. Swedes are known for their commitment to environmental conservation, and you can learn valuable lessons from their practices and perspectives.