Merging History and Modernity: The Twin Cities of Buda and Pest
Budapest's distinctive character is shaped by its duality, separated by the Danube into the historic Buda and the vibrant Pest. Buda Castle, perched regally on a hill, casts a captivating spell with its cobblestone streets and medieval charm, inviting you to journey through time. Meanwhile, Pest boasts elegant boulevards, bustling cafes, and a vivacious contemporary ambiance.
Iconic Budapest Landmarks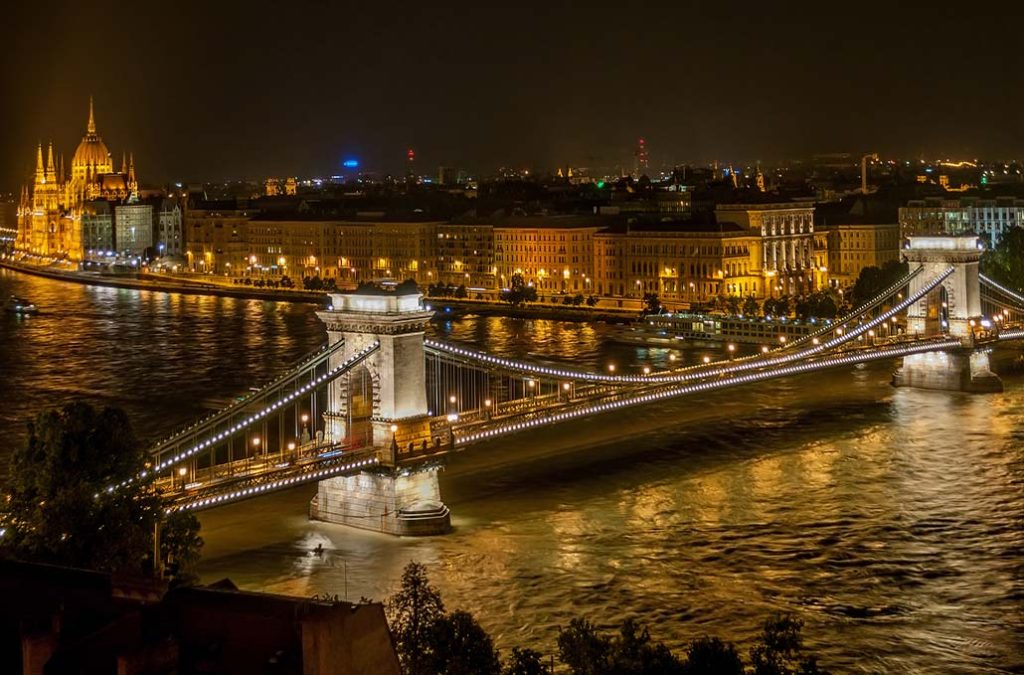 Chain Bridge (Szechenyi Chain Bridge): Embark on your Budapest adventure by crossing the iconic Chain Bridge, a breathtaking suspension bridge that elegantly links Buda and Pest. The panoramic views of the Danube and the city's skyline are particularly enchanting at sunset.
Buda Castle: A visit to Budapest is incomplete without exploring the historic Buda Castle. Meander through its ancient courtyards, visit the Matthias Church, and soak in the awe-inspiring vistas from Fisherman's Bastion. The castle district is a treasure trove of history and romance.
Parliament Building: The Hungarian Parliament Building stands as a magnificent testament to neo-Gothic architecture and a symbol of Budapest itself. A guided tour unveils its opulent interiors, including a glimpse of the dazzling Crown Jewels.
Thermal Baths: Budapest's reputation as the "City of Baths" is well-deserved. Immerse yourself in the healing waters of Széchenyi or Gellért Baths, a true sanctuary of relaxation that Budapest is renowned for.
Culinary Delights: Savoring Hungarian Cuisine
Hungarian cuisine is hearty and flavorful, reflecting the country's rich culinary legacy. Be sure to sample traditional dishes such as goulash, paprika chicken, and chimney cake. And don't forget to indulge in a slice of Hungary's world-famous Dobos Torte at one of the city's historic coffee houses.
Danube Promenade: Romance by the Riverside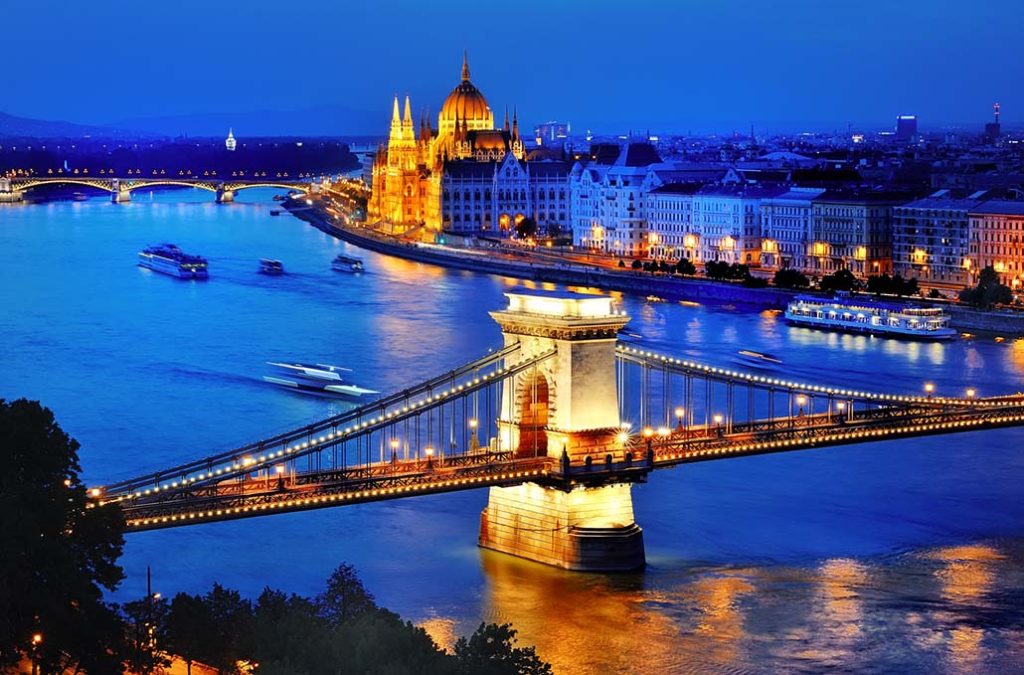 The Danube Promenade epitomizes romance with its historic landmarks and iconic vistas. Stroll hand in hand along the riverbank, especially in the evening when the city's architectural gems are bathed in a soft, golden glow. Consider adding a touch of magic by taking a romantic Danube cruise to witness Budapest from a different vantage point.
Art and Culture: Budapest's Cultural Offerings
For art aficionados, Budapest is a haven of cultural treasures. The Hungarian National Gallery, the Museum of Fine Arts, and the Hungarian State Opera House are just a few of the institutions that beckon those eager to explore the city's artistic soul.