Situated in the heart of the Nordic region, Stockholm offers a unique blend of history, culture, and natural beauty that is nothing short of enchanting. Join me on a journey to explore the unparalleled Nordic charm of Stockholm and its surroundings.
A Nordic Gem: Stockholm
Stockholm, often referred to as the "Venice of the North," is a city that seamlessly combines the old and the new. Nestled across a series of islands and surrounded by pristine waters, Stockholm's architecture, culture, and breathtaking landscapes make it a true gem of the Nordic region.
1. Gamla Stan: The Timeless Old Town
Begin your exploration in Gamla Stan, Stockholm's picturesque old town. Wander through its narrow cobblestone streets, where historic buildings and centuries-old facades create an atmosphere straight out of a fairy tale. Don't miss the Royal Palace, where you can witness the Changing of the Guard ceremony, a tradition that spans centuries.
2. Sodermalm: Hip Vibes and Scenic Views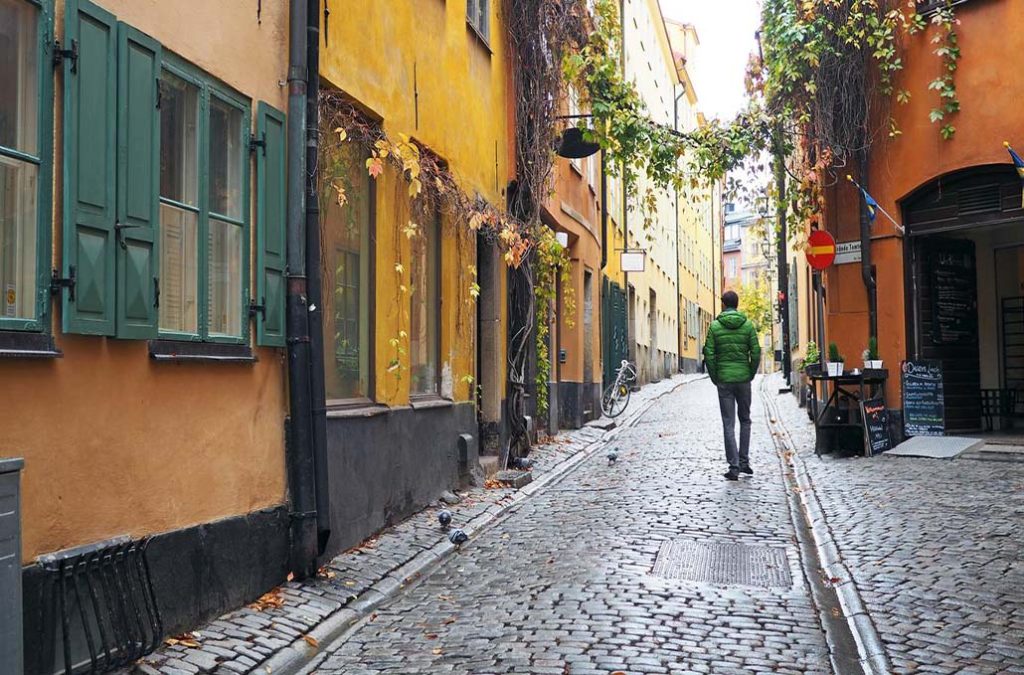 Sodermalm, affectionately known as "Soder" by locals, is Stockholm's trendiest neighborhood. Explore its vibrant boutiques, vintage shops, and art galleries that line the streets. For a panoramic view of the city's beauty, head to Monteliusvagen, a scenic overlook that captures the essence of Stockholm's charm.
3. Djurgarden: An Island of Culture and Greenery
Djurgarden Island is a cultural and natural haven within Stockholm. Here, you can visit the Vasa Museum to marvel at a perfectly preserved 17th-century warship or explore the open-air Skansen museum, which celebrates Sweden's rich cultural heritage.
4. Archipelago Adventures: Nature's Playground
One of Stockholm's true treasures is its archipelago, a labyrinth of thousands of islands and islets. Embark on a boat tour to explore this natural wonderland, where you can swim in crystal-clear waters, hike through unspoiled forests, and savor fresh seafood at charming island restaurants.
5. Nobel Prize and Modern Art: Waterfront Delights
Dive into Stockholm's contemporary culture at the Nobel Prize Museum and the Moderna Museet. These institutions celebrate innovation, creativity, and the contributions of visionaries from Sweden and beyond.
6. Fika Culture: Coffee and Connection
No visit to Sweden is complete without embracing the fika culture. Join the locals in savoring a cup of rich Swedish coffee paired with delectable pastries like cinnamon buns or cardamom-scented treats. It's not just a coffee break; it's a cherished tradition of connecting over a cup of caffeine.
7. Abundant Green Spaces: Urban Oases
Stockholm boasts a wealth of parks and green spaces, including Kungstradgarden, a relaxing oasis in the heart of the city. Djurgarden Park, Hagaparken, and the Royal National City Park offer lush, natural retreats for those seeking tranquility amidst the urban hustle and bustle.
8. Embrace Nordic Lifestyle: Hygge and Lagom
While in Stockholm, immerse yourself in the Scandinavian lifestyle of hygge (coziness) and lagom (balance). Savor unhurried moments with loved ones, indulge in locally sourced cuisine, and appreciate the serene ambiance that permeates the city.