I've been fortunate to explore countless cities worldwide. Bristol's historical and cultural landmarks left an indelible impression on me. This charming city, nestled in the southwest of England, boasts a rich tapestry of history, captivating cultural gems, and awe-inspiring vistas. I'll share my personal experiences visiting three of Bristol's most notable historical and cultural landmarks, while also recommending four other must-visit sites. Prepare to embark on a journey of discovery as we delve into the geographical locations, travel routes, ticket prices, and my own candid impressions and insights.
Three Landmarks I Explored Firsthand:
Bristol Cathedral
Bristol Cathedral, situated as an iconic masterpiece right in the heart of the city, undoubtedly holds a place of prominence among the United Kingdom's historically significant cathedrals. When I embarked on my visit one radiant morning, I was immediately struck by an overwhelming sense of awe in the presence of its sheer grandeur. The cathedral's Gothic architecture, embellished with an abundance of intricate details and resplendent stained-glass windows, held me captive, leaving me utterly spellbound.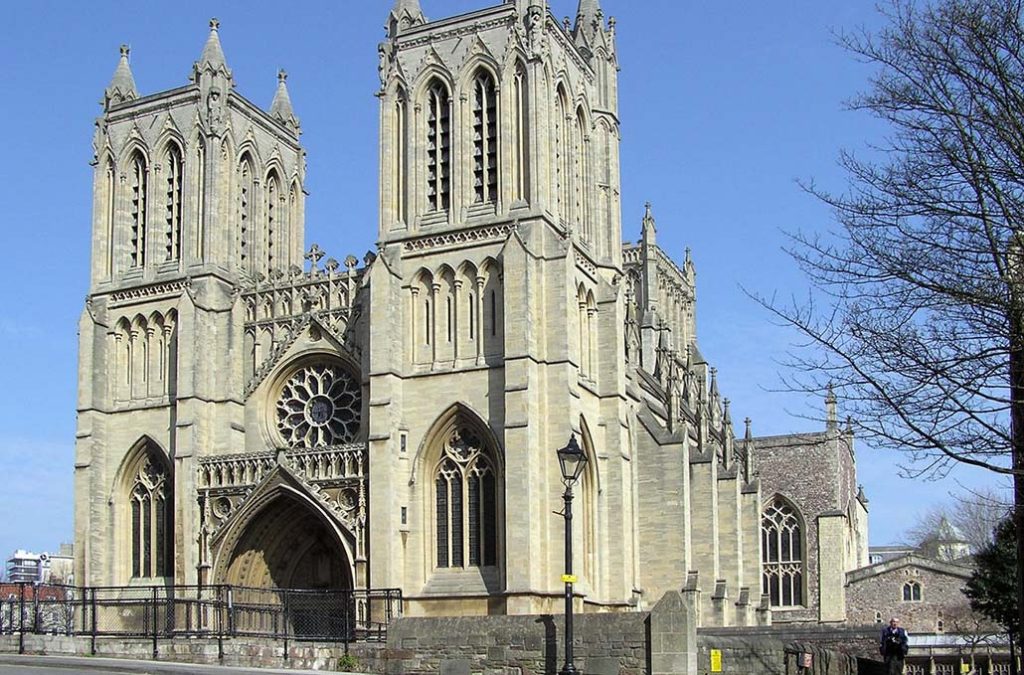 In order to delve deeper into the cathedral's rich history and architectural wonders, I made the decision to partake in a guided tour. This proved to be a rewarding choice, as it provided me with profound insights into the cathedral's storied past and the remarkable achievements of its architects. The interior of the cathedral, in all its grandeur, featured a breathtaking display of exquisite altars, meticulously crafted sculptures, and beautifully adorned chapels. The sheer opulence of it all was nothing short of spectacular.
Within the cathedral's grounds, I discovered a serene garden that provided a tranquil space for quiet reflection and contemplation, a welcome contrast to the bustling cityscape beyond its walls.
Pros: The cathedral's architecture exudes majesty, its historical significance is rich and compelling, and its central location makes it conveniently accessible.
Cons: It's worth noting that during peak hours, the cathedral can become quite crowded, potentially affecting the overall experience.
Location: Bristol Cathedral is situated at College Green, Bristol BS1 5TJ, United Kingdom.
Ticket Price: While admission is generally free, a suggested donation of £5 or more is appreciated to support the cathedral's preservation and upkeep.
Route: Fortunately, the cathedral's central location makes it easily accessible on foot from Bristol's bustling city center, allowing for a leisurely stroll through the charming streets of the city.
Bristol Old Vic
Bristol Old Vic, an illustrious institution steeped in the rich tapestry of theatrical history and cultural heritage, stands as a testament to the enduring legacy of the performing arts. As I embarked on my visit, the prospect of procuring an evening ticket for a performance loomed as one of the most anticipated highlights of my journey. Little did I know that this visit would unveil a world of theatrical wonder.
Upon setting foot inside the theater, I was immediately struck by the awe-inspiring spectacle that unfolded before my eyes. The theater's interior, an enchanting fusion of the old and the new, bore witness to its storied past while seamlessly integrating contemporary amenities. The original architectural elements were a testament to its heritage, a tangible link to the countless performances that had graced its stage over the centuries.
The performance I had the privilege of witnessing that evening was nothing short of extraordinary. It was an emotionally charged, deeply moving portrayal that transcended the confines of the stage. The quality of sound, reverberating within the hallowed walls of the theater, added an ethereal dimension to the experience, underscoring the timeless allure of this historic venue.
After the performance, I sought refuge in the adjoining café, a charming haven that offered the perfect setting for pre-show or post-show indulgences. Here, amidst the ambiance of hushed conversations and the clinking of cups, I found solace in reflection and discussion, savoring the lingering echoes of the performance.
Pros: The theater's history is a treasure trove of rich heritage, the performances are enthralling, and the interior of the theater is a splendid marriage of the old and the new.
Cons: It's worth noting that ticket prices for the theater may lean towards the steeper side, and therefore, advance booking is advisable to secure your desired seats.
Location: Bristol Old Vic is located at King St, Bristol BS1 4ED, United Kingdom.
Ticket Price: The cost of tickets may vary depending on the specific performance and your choice of seating.
Route: Fortunately, Bristol Old Vic enjoys a central location that allows for easy access, whether on foot from Bristol's city center or via the convenient public transport options available.
SS Great Britain
The SS Great Britain, an extraordinary historical vessel and the magnum opus of the brilliant engineer Isambard Kingdom Brunel, stands today as a remarkable testament to human engineering prowess. It's not merely a ship; it's an engineering marvel that encapsulates the spirit of innovation of its time. As I embarked on my journey to explore this iconic vessel-turned-museum, I could hardly contain my excitement.
The SS Great Britain is no ordinary ship; it was once the world's largest ship, a pioneer of its era. Today, it has been painstakingly preserved and transformed into a captivating museum. From the moment I stepped aboard, I was immediately struck by the sheer magnitude and historical significance of this vessel. The sense of awe and reverence that washed over me was palpable.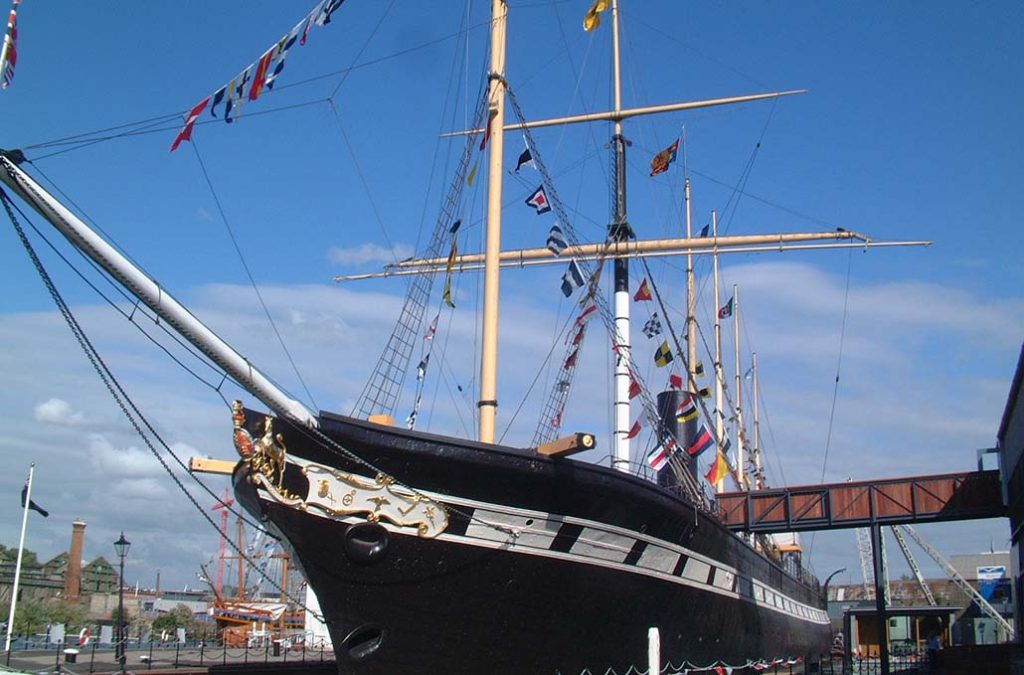 The museum's exhibits offered a deep dive into the ship's storied past. They meticulously traced its history, chronicling its construction and detailing its 19th-century voyages across the high seas. What truly set this experience apart was the opportunity to explore various levels of the ship, including the engine room, the expansive deck, and the intimate cabins. It was like stepping back in time, immersing myself in the living conditions of that bygone era.
The interactive displays and multimedia experiences further enriched my understanding of this iconic vessel's history. They breathed life into the past, enabling me to grasp the intricacies of life on board and appreciate the challenges faced by its crew. It was an educational and enlightening journey through time.
Pros: The historical significance of the SS Great Britain is undeniably profound, the interactive exhibits are engaging, and it's a family-friendly attraction that can captivate visitors of all ages.
Cons: Given the sheer breadth of history and information to absorb, exploring the SS Great Britain thoroughly can be time-consuming, so it's advisable to plan accordingly.
Location: The SS Great Britain is located at the Great Western Dockyard, Gas Ferry Rd, Bristol BS1 6TY, United Kingdom.
Ticket Price: Admission prices vary, with adult tickets priced at £17.50, children's tickets at £10.00, and family tickets available for £44.00.
Route: Accessing this historical gem is convenient, as it can be reached on foot from Bristol's city center or via public transport, allowing for easy exploration of this incredible maritime relic.
Four Recommended Landmarks
Bristol Museum and Art Gallery
The Bristol Museum and Art Gallery serve as a captivating cultural haven, displaying art and artifacts from around the globe. Its diverse collection spans artworks, historical relics, and natural history exhibitions. The Victorian-era building itself is a masterpiece, and the galleries provided an enlightening and visually enthralling experience. I was particularly drawn to the Egyptian mummies and the museum's extensive art collection, featuring works by renowned artists. It's the perfect place to immerse oneself in culture and history.
Pros: Diverse collection, educational, stunning architecture.
Cons: Some sections may become crowded during peak hours.
Location: Queens Rd, Bristol BS8 1RL, United Kingdom
Ticket Price: Admission is free, with donations appreciated.
Route: A short walk from Bristol's city center.
M Shed
M Shed offers a distinctive museum experience in Bristol, narrating the city's story through its inhabitants, landmarks, and historical artifacts. It provides an interactive and immersive journey, delving into Bristol's industrial heritage, maritime legacy, and the lives of its residents. The museum's exhibits feature vintage buses, boats, and personal narratives of Bristolians. I particularly enjoyed the recreated streets and shops from bygone eras, offering a glimpse into the city's past.
Pros: Interactive, educational, immersive storytelling.
Cons: Limited parking; public transport is a convenient option.
Location: Princes Wharf, Wapping Rd, Bristol BS1 4RN, United Kingdom
Ticket Price: Free admission
Route: Easily accessible from Bristol's city center.
Clifton Suspension Bridge
The Clifton Suspension Bridge, an iconic symbol of Bristol and a testament to engineering ingenuity, spans the picturesque Avon Gorge. Designed by Isambard Kingdom Brunel, this suspension bridge offers panoramic vistas. A leisurely walk across the bridge revealed breathtaking views of the gorge and the city below. Nearby viewpoints and a visitor center provided insight into the bridge's history and construction. Whether you're fascinated by engineering feats or simply seek to savor Bristol's panoramic beauty, this bridge is a must-visit.
Pros: Iconic landmark, breathtaking views, free to cross.
Cons: Limited parking at the bridge; consider public transport.
Location: Bridge Rd, Leigh Woods, Bristol BS8 3PA, United Kingdom
Ticket Price: Free to cross the bridge on foot.
Route: Accessible on foot or via public transport from the city center.
Bristol's Street Art
Bristol has earned acclaim as a mecca for street art, featuring a vibrant and ever-evolving canvas of graffiti and murals. I spent an afternoon exploring the streets, particularly the Stokes Croft and Bedminster areas, where I encountered stunning street art by local and international artists. The city's creative spirit and artistic expression shine through each mural, each telling a unique story. Guided street art tours are available, or you can embark on an independent exploration, discovering hidden gems at every turn.
Pros: Unique and dynamic art scene, free to explore, a visual feast.
Cons: Weather-dependent; best enjoyed on clear days.
Locations: Various locations across Bristol, notably Stokes Croft and Bedminster.
Ticket Price: Free
Route: Explore on foot or consider a guided street art tour.
Bristol's historical and cultural landmarks offer a rich array of experiences catering to diverse interests. I whole heartedly recommend embarking on a journey to visit these landmarks and immerse yourself in the vibrant tapestry of history and culture that Bristol has to offer.