The city's rich history, artistic heritage, and eclectic music culture come together to create a unique tapestry of events that cater to all tastes.
1. Amsterdam Dance Event (ADE): The Global Hub of Electronic Music
Amsterdam Dance Event, held annually in October, reigns supreme as the world's premier electronic music platform. This five-day extravaganza features an international lineup of top DJs and electronic music producers across multiple venues throughout the city. ADE is not only a sonic spectacle but also a hub for conferences, workshops, and art exhibitions, making it an essential pilgrimage for electronic music aficionados.
2. Holland Festival: A Celebration of the Arts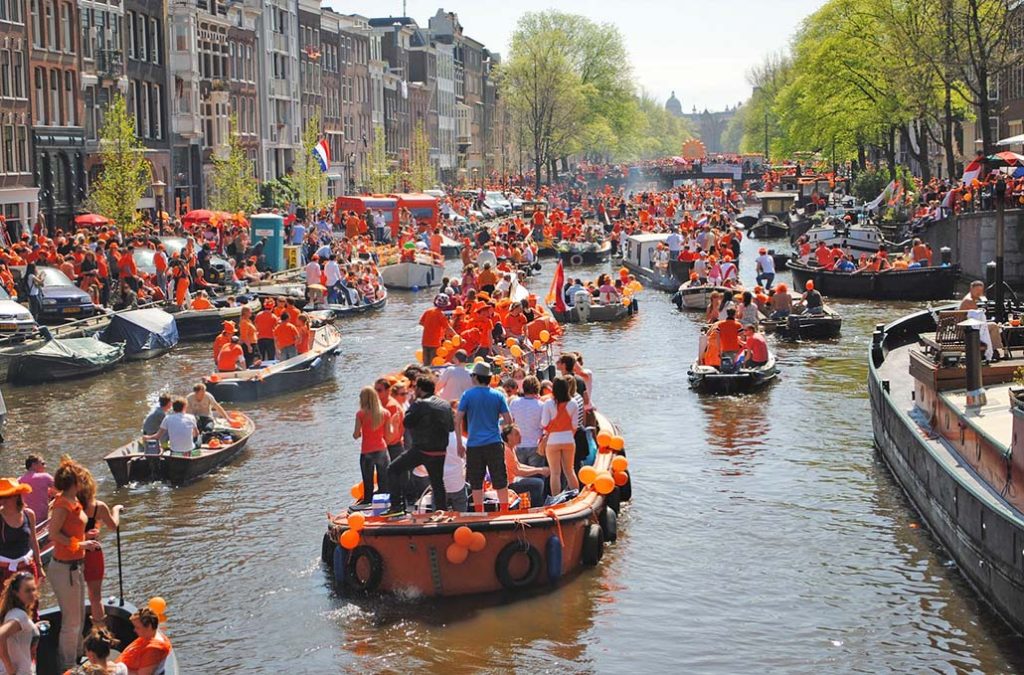 Established in June, the Holland Festival is the Netherlands' oldest performing arts festival. Spanning an entire month, it boasts a diverse program of theater, dance, music, and visual arts. This festival serves as a stage for both Dutch and international artists to present innovative and thought-provoking performances.
3. Uitmarkt: Amsterdam's Cultural Prelude
In August, Uitmarkt ushers in the cultural season in Amsterdam. This free festival showcases hundreds of performances spanning various genres, from classical music to contemporary dance. It serves as a fantastic opportunity to sample the city's cultural offerings and plan your artistic adventures for the upcoming year.
4. Grachtenfestival: A Symphony on the Canals
Every August, the Grachtenfestival (Canal Festival) transforms Amsterdam's picturesque canals into stages for classical music performances. Musicians from around the world converge to play aboard boats and barges, creating a unique and enchanting ambiance along the waterways.
5. King's Day: A National Carnival
King's Day, celebrated on April 27th, is the Netherlands' grandest national holiday and a lively cultural festival in Amsterdam. The city dons an orange hue as residents and visitors flood the streets to revel in live music, flea markets, and an exuberant atmosphere that stretches from dawn till dusk.
6. World Cinema Amsterdam: A Global Film Fiesta
World Cinema Amsterdam, typically held in August, is a film festival that spotlights outstanding movies from Africa, Asia, and Latin America. This event offers a unique chance to explore world cinema and discover cinematic gems that often remain hidden from mainstream audiences.
7. Amsterdam Light Festival: Illuminating Art
From November to January, the Amsterdam Light Festival takes over the city's canals with captivating light installations and sculptures by international artists. It's a magical experience to traverse the city by boat or on foot while admiring these illuminated works of art.
8. Over het IJ Festival: Theater Beyond Conventions
In July, the Over het IJ Festival breaks the boundaries of conventional theater. It presents site-specific theater productions, dance performances, and visual arts installations in unconventional locations across Amsterdam, such as industrial sites and waterfronts.
9. IDFA: A Documentary Buff's Paradise
The International Documentary Film Festival Amsterdam (IDFA), held annually in November, stands as the world's largest documentary film festival. It curates a diverse selection of documentary films that shed light on pressing social issues and share compelling human stories from around the globe.
10. Vondelpark Open Air Theatre: Summer Serenades
During the summer months, Vondelpark Open Air Theatre hosts free performances ranging from live music to theater and dance. The relaxed atmosphere and the lush surroundings of Vondelpark make it a beloved spot for both locals and tourists alike.
Amsterdam's music and cultural festivals offer a rich tapestry of artistic expression and entertainment. Plan your visit around one of these festivals to experience the city's artistic soul and partake in the celebration of its rich cultural heritage.