1. Biking Bliss:
Amsterdam is synonymous with cycling, and it's the perfect way to explore the city. With an extensive network of bike lanes and flat terrain, renting a bike is not only convenient but also an authentic local experience. Cruise along the charming canals, visit iconic landmarks, and uncover hidden treasures in the city's neighborhoods.
2. Vondelpark: Green Haven in the City:
Vondelpark is a tranquil oasis in the heart of Amsterdam. It's a paradise for joggers, picnickers, and nature enthusiasts. During the summer months, the park hosts open-air concerts and cultural events, making it a vibrant gathering place.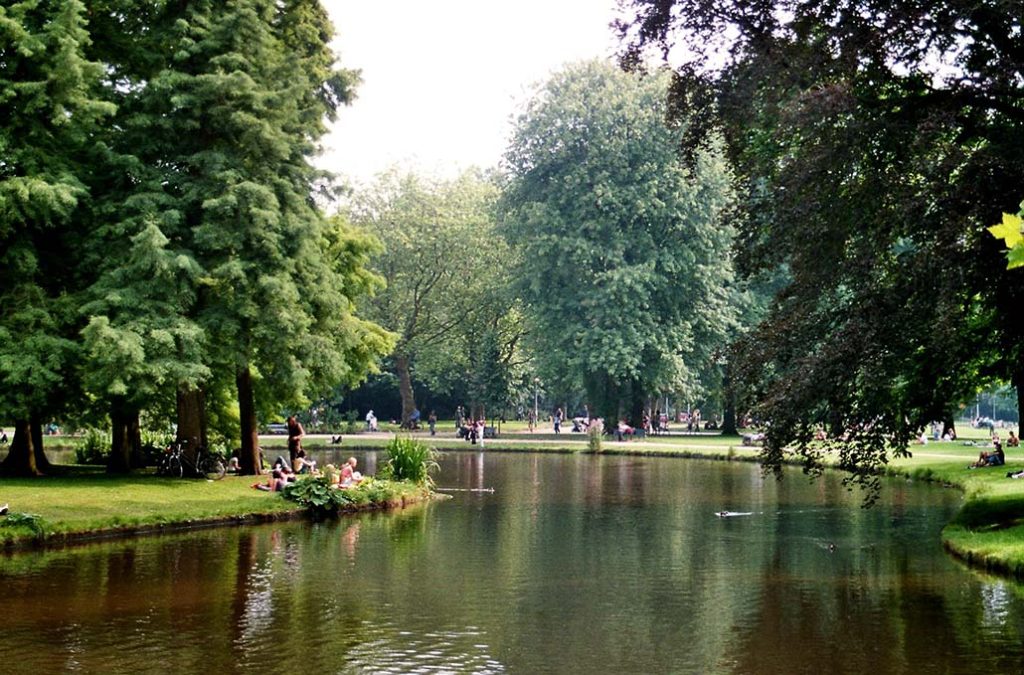 3. Paddle the Canals:
Discover a different side of Amsterdam by paddling along its picturesque canals in a canoe or kayak. The serene waterways offer a unique perspective of the city's architecture and hidden corners. Venture further to the nearby Amsterdamse Bos for more aquatic adventures.
4. Westerpark: Where Culture Meets Nature:
Westerpark seamlessly blends greenery with cultural attractions. This urban oasis boasts beautiful gardens, walking trails, and a vibrant cultural scene. Explore Westergas, a former gasworks complex transformed into a cultural hub with cafes, restaurants, and creative spaces.
5. Hiking in Nearby Parks:
Amsterdam's surroundings offer fantastic hiking opportunities. Explore nearby parks like Waterland, Zuid-Kennemerland National Park, and the Amsterdamse Waterleidingduinen, each showcasing unique natural landscapes, from dunes to wetlands.
6. A Day at the Beach:
Escape the city's buzz with a short train or bike ride to the nearby beach towns of Zandvoort and Bloemendaal. Unwind on the sandy shores, indulge in water sports, or savor fresh seafood at beachside restaurants.
7. Amsterdamse Bos: Nature's Playground:
Amsterdamse Bos, or Amsterdam Forest, is an expansive green haven offering endless outdoor activities. Hike, bike, horseback ride, swim, or simply relax in this vast urban forest. The park also hosts an open-air theater and numerous events throughout the year.
8. Keukenhof Gardens: Floral Extravaganza:
If you're visiting in spring, don't miss a day trip to Keukenhof Gardens, often called the "Garden of Europe." Be mesmerized by millions of blooming tulips and other vibrant flowers, creating a breathtaking tapestry of colors.
9. A'DAM Lookout: Urban Thrills:
For an adrenaline rush and breathtaking views, visit A'DAM Lookout. Dare to swing "Over the Edge," Europe's highest swing, for an exhilarating experience with panoramic city vistas.
10. Urban Street Art Tours: Creative Exploration:
Amsterdam is a canvas for street art enthusiasts. Explore neighborhoods like NDSM Wharf and Jordaan to discover an array of striking murals and graffiti, reflecting the city's cultural diversity and artistic spirit.