Amsterdam, the lively capital of the Netherlands, isn't just known for its picturesque canals and historic architecture. When the sun sets, this city comes alive with a vibrant nightlife that offers something for everyone.
1. Evening Canal Cruises: Romance on the Water
Commence your Amsterdam nightlife adventure with a tranquil evening canal cruise. As dusk falls, the city's iconic canals transform into a magical realm of shimmering bridges, centuries-old buildings illuminated by soft lights, and the gentle lull of the water. Many cruises even offer dinner and drinks, making it a romantic way to start your evening.
2. Leidseplein and Rembrandtplein: Entertainment Hubs
Leidseplein and Rembrandtplein are two lively squares at the heart of Amsterdam's nightlife. These areas buzz with activity, offering an array of restaurants, bars, clubs, and theaters. Whether you're seeking live music, stand-up comedy, or a dance floor that pulsates until dawn, these squares have diverse entertainment options to cater to all tastes.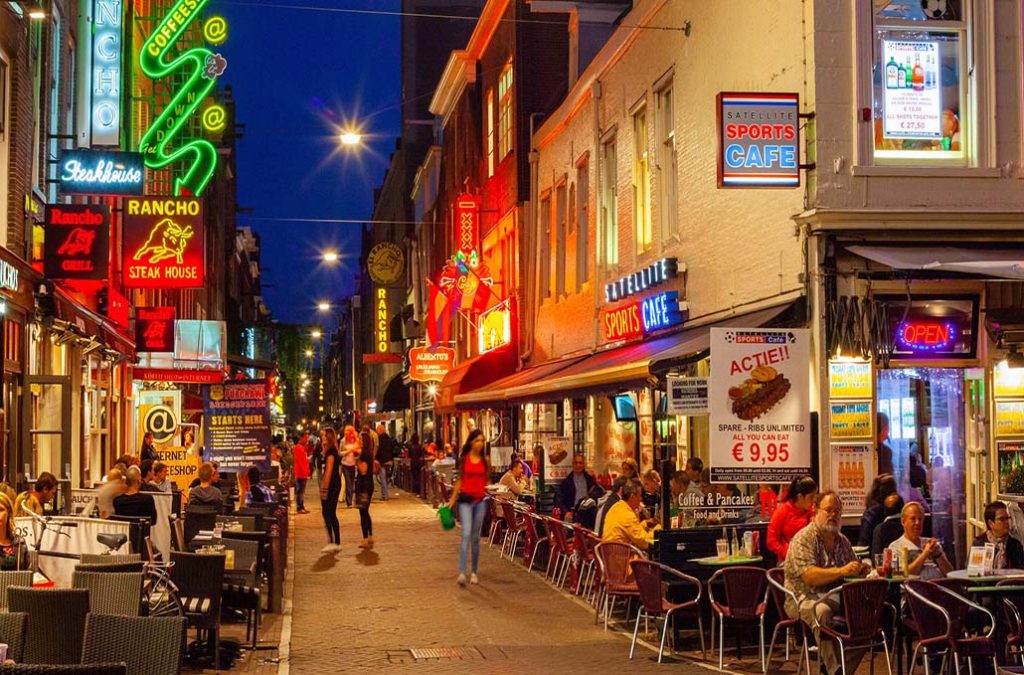 3. Red Light District: An Iconic Walk
The Red Light District, known locally as De Wallen, is a well-known facet of Amsterdam's nightlife. In the evening, this district takes on a unique character as the red neon lights illuminate the streets. While it's famous for its adult-oriented attractions, it's also home to cozy pubs, intriguing museums, and picturesque canal-side alleys.
4. Live Music and Jazz Cafes: Groove to the Rhythm
Amsterdam boasts a thriving live music scene. From intimate jazz cafes to larger venues featuring international acts, there's something for music enthusiasts of all kinds. The Bimhuis, famous for its jazz performances, and Paradiso, a converted church turned music venue, are just a couple of the places where you can catch exceptional live tunes.
5. Brown Cafes: Cozy and Authentic
For a taste of Amsterdam's traditional nightlife, step into one of the city's "brown cafés." These historic, snug pubs offer a laid-back atmosphere where you can enjoy Dutch beers, snacks, and friendly conversations. Café Hoppe, established in 1670, is a charming example.
6. Dance Until Dawn: Clubs and DJ Sets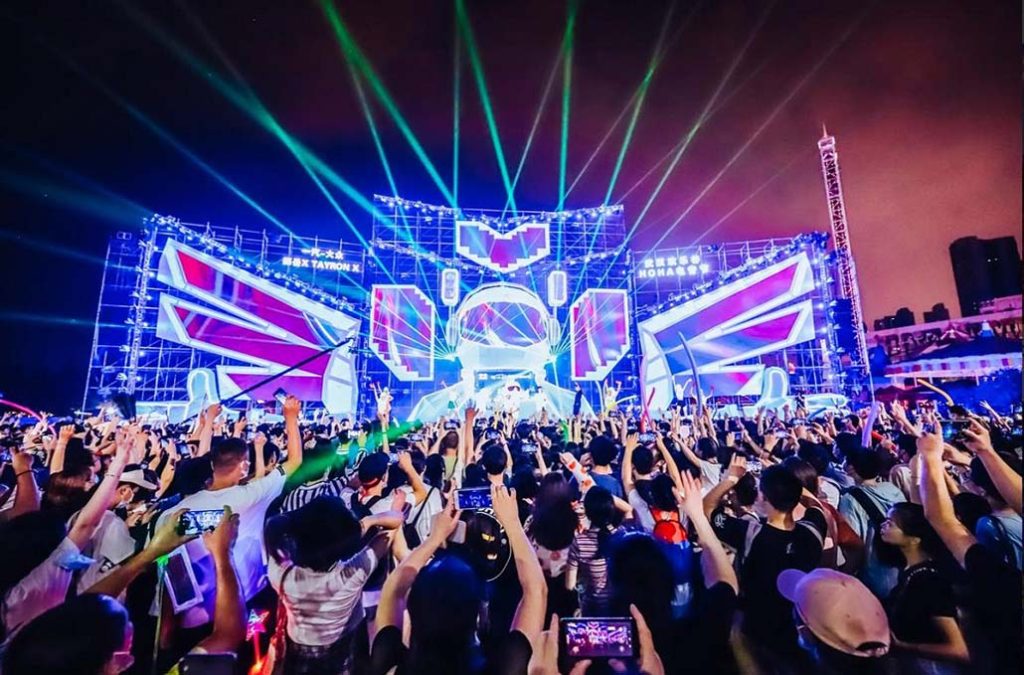 Amsterdam's electronic music scene is globally renowned, and the city is home to some of the world's top DJs. Clubs like De School, Shelter, and Melkweg host regular electronic dance music events that keep the party going well into the early hours.
7. Late-Night Dining: Fuel Your Adventures
Amsterdam's vibrant nightlife can work up an appetite, and the city doesn't disappoint when it comes to late-night dining options. From Dutch-style fries at Vleminckx to delicious kebabs at Kebabi and gourmet burgers at The Butcher, you'll find plenty of delectable choices to satisfy your post-party cravings.
8. NDSM Wharf: Artistic and Offbeat
For a more alternative nightlife experience, head to the NDSM Wharf. This former shipyard has transformed into a cultural hotspot with art galleries, clubs, and festivals. It's known for its underground music scene and the raw, graffiti-covered warehouses.
9. LGBTQ+ Friendly: Celebrating Diversity
Amsterdam is renowned for its LGBTQ+ friendliness. The Reguliersdwarsstraat and Amstel area are home to various LGBTQ+ bars and clubs, making Amsterdam a welcoming destination for all.
10. Safety and Public Transport: Party Responsibly
While enjoying Amsterdam's nightlife, remember to drink responsibly and stay aware of your surroundings. The city's excellent public transport system, including trams and night buses, ensures you can get around safely during the night.
Amsterdam's nightlife is a captivating journey through a city that truly comes alive after dark. Whether you're sipping cocktails along the canals, dancing to electronic beats, or exploring the historic Red Light District, the Dutch capital offers an array of nighttime experiences that will leave you enchanted and eager to return for more. Amsterdam's nightlife is a celebration of diversity, creativity, and fun, inviting you to revel in the magic of the city after the sun sets.