I embarked on a gastronomic adventure, savoring the traditional dishes that are an integral part of the city's culinary culture. I'll share my experiences with three must-try dishes, the locations where I relished them, and my personal insights. Additionally, I'll recommend four other traditional foods, along with their suggested locations, and provide an in-depth analysis of their pros and cons, flavor ratings, and recommendation index. I'll also share my thoughts on booking platforms for those seeking an immersive culinary journey.
Glasgow's Culinary Riches
My culinary exploration in Glasgow began with an insatiable appetite for local flavors and a deep curiosity about the city's gastronomic history. Over the course of my stay, I unearthed a variety of delectable dishes, each packed with distinctive flavors and steeped in a rich heritage.
Must-Try Traditional Dishes
1.Haggis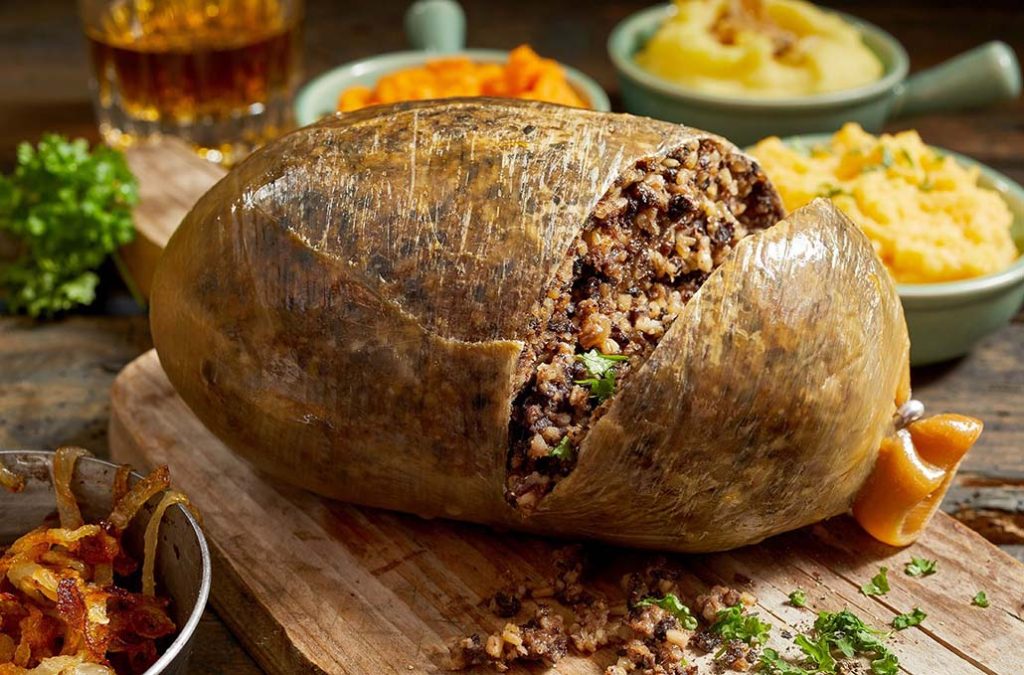 Location: Available citywide
My Experience: Haggis, often referred to as Scotland's national dish, is a blend of minced sheep's offal, oats, and spices, traditionally encased in a sheep's stomach. I tried it at various locales, from cozy pubs to traditional restaurants. The notion of haggis may sound peculiar, but the combination of flavors in each bite is nothing short of remarkable. Typically served with neeps (mashed turnips) and tatties (mashed potatoes) and a drizzle of whisky sauce, it's a dish that captures the essence of Scottish cuisine.
| Pros | Cons | Flavor Rating |
| --- | --- | --- |
| Unique and hearty | Not everyone's cup of tea | ★★★★☆ |
Recommendation Index: 4/5
The first time I encountered Haggis was in a cozy, traditional Scottish restaurant in Glasgow. The establishment prided itself on serving the most authentic Haggis, and my anticipation grew as I waited for the dish to arrive at my table.
As the plate was placed before me, I was immediately captivated by the unique aroma wafting from the Haggis. Although I had heard many descriptions of its distinctive scent, I couldn't quite prepare myself for the actual experience. There was an earthy, savory fragrance that carried the promise of something truly special.
With a mixture of excitement and a hint of trepidation, I sliced a portion of Haggis and served it alongside neeps (mashed turnips) and tatties (mashed potatoes), drizzling a generous amount of traditional whisky sauce on top.
My first bite was a revelation. The flavors of Haggis were complex, a medley of spices and the rich, hearty essence of the organ meats that were part of its composition. The combination of neeps and tatties, along with the whisky sauce, created a harmonious symphony of flavors that danced on my taste buds.
What truly struck me was the texture of Haggis. It was a perfect blend of smooth and slightly granular, adding a delightful contrast to the dish. The unique texture, combined with the robust flavors, made Haggis an absolute delight.
The meal was a testament to the culinary ingenuity of the Scots, and I found myself enjoying every bite. While the idea of consuming organ meats might be daunting for some, Haggis is a true delicacy and a testament to the rich heritage and creativity of Scottish cuisine.
My adventure with Haggis provided me with a deeper understanding of Scottish culture and culinary traditions. It's a dish that represents resilience and resourcefulness, and it's an experience I highly recommend. Whether you're an adventurous foodie or simply curious about local traditions, trying Haggis is a fantastic way to embrace Scotland's culture and embark on a culinary adventure you won't soon forget.
2.Scotch Pie
Location: Local bakeries and pie shops
My Experience: Scotch pies are savory pastries filled with spiced minced meat, usually lamb or mutton, enclosed in a golden, flaky crust. I savored one at a charming local bakery known for its fresh, mouthwatering pies. The delightful contrast between the succulent meat and the crispy pastry shell left a lasting impression.
| Pros | Cons | Flavor Rating |
| --- | --- | --- |
| Convenient and delicious street food | Relatively high in calories | ★★★★☆ |
Recommendation Index: 4/5
As I ordered one, the pie was promptly taken from the oven and served piping hot at my table. Its exterior showcased a perfect golden-brown hue, tempting me to take my first bite.
The moment I sunk my teeth into the Scotch Pie, I was immediately captivated by its delectable flavors. The crispy pastry enveloped a warm, seasoned meat filling that left me thoroughly satisfied. The meat filling was a savory symphony of flavors, rich in various spices, and incredibly moreish. The pastry maintained its perfect level of crispiness, providing a delightful contrast to the succulent filling.
Scotch Pie is often considered a quintessential Scottish street food due to its convenience and suitability for quick, utensil-free enjoyment. It's an ideal snack for outdoor festivals, sporting events, or just when you're on the move. Its popularity is easily understandable because it doesn't compromise on taste or convenience.
Trying Scotch Pie provided me with a deeper understanding of Scotland's culinary traditions. This dish is emblematic of the unique flavors and creative spirit of Scotland, showcasing a deep appreciation for food and a pursuit of bold flavors.
Scotch Pie is a delicious classic in Scottish cuisine and a highlight in Glasgow. Whether you're wandering the city or attending a festive event, don't miss the opportunity to savor this iconic Scottish delicacy. Its distinct flavors and satisfying texture will surely win you over, just as it did for me.
3.Cranachan
Location: Numerous dessert cafes
My Experience: To appease my sweet tooth, I indulged in Cranachan, a classic Scottish dessert. It's a harmonious concoction of toasted oats, fresh raspberries, honey, and whipped cream, often with a dash of whisky. The interplay of textures and the fusion of flavors make it a delightful and satisfying dessert.
| Pros | Cons | Flavor Rating |
| --- | --- | --- |
| Light and delectable | Potentially overly sweet for some | ★★★★★ |
Recommendation Index: 5/5
Additional Recommendations
1.Black Pudding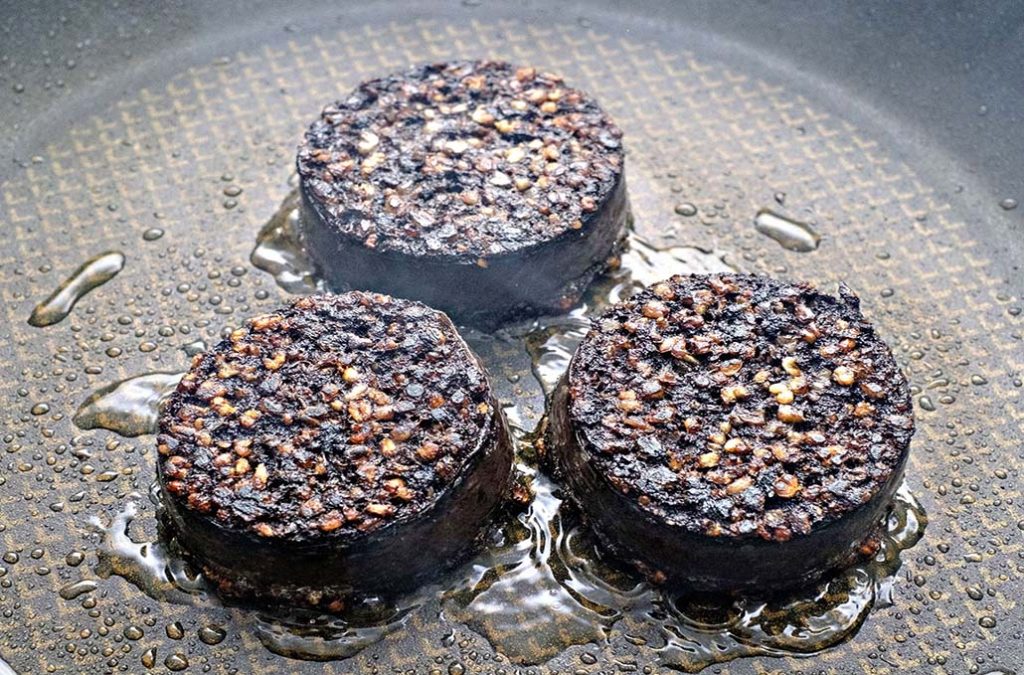 Location: Local breakfast spots and gastropubs
Expectation: Black pudding, a type of blood sausage made with pork blood and oatmeal, is a Scottish delicacy often featured at breakfast. Its intriguing blend of spices and robust, earthy flavor make it an exceptional dish that warrants a taste.
| Pros | Cons | Flavor Rating |
| --- | --- | --- |
| Distinctive flavor profile | May not cater to all tastes | ★★★☆☆ |
Recommendation Index: 3/5
Also known as blood pudding or blood sausage, Black Pudding is made from a mixture of pork blood, oatmeal, and an array of seasonings. It boasts a robust, earthy flavor and a somewhat crumbly texture that sets it apart from conventional sausages. The notion of consuming blood might appear unconventional to some, but Black Pudding has garnered a dedicated following and is revered as a delicacy in various regions of the UK.
In Glasgow, Black Pudding is readily available in local breakfast establishments and gastropubs, where it typically features as part of a full Scottish breakfast. This hearty morning meal is composed of elements like bacon, eggs, baked beans, and, of course, Black Pudding. The amalgamation of flavors in a classic Scottish breakfast offers an invigorating way to kickstart your day.
Upon your first bite of Black Pudding, you'll encounter its characteristic flavor. The blend of spices and seasonings engenders a multifaceted, savory, and faintly peppery taste. The slightly crumbly texture gives way to the hearty richness of the sausage, delivering a gastronomic experience unlike any other.
While Black Pudding may not be universally embraced, it exemplifies the essence of Scottish culinary heritage. If you're amenable to embracing new and adventurous culinary experiences, sampling Black Pudding during your sojourn in Glasgow is a journey into the heart of authentic Scottish cuisine. Like other traditional Scottish dishes, Black Pudding has a story to narrate and forms a noteworthy part of the vibrant tapestry of Scottish gastronomy.
2.Clootie Dumpling
Location: Traditional tearooms and dessert shops
Expectation: Clootie Dumpling is a steamed pudding filled with dried fruits, suet, and spices, traditionally served with custard. The rich, warm flavors and comforting texture make it a delightful dessert that's reminiscent of home-cooked goodness.
| Pros | Cons | Flavor Rating |
| --- | --- | --- |
| Comforting and indulgent | Higher in calories | ★★★★☆ |
Recommendation Index: 4/5
3.Scottish Salmon
Location: Seafood restaurants and fine dining establishments
Expectation: Scotland is celebrated for its fresh seafood, and Scottish salmon is a culinary gem. Whether it's a perfectly seared fillet or smoked salmon on a bagel, the quality and taste are unparalleled. The buttery, melt-in-the-mouth texture is a revelation.
| Pros | Cons | Flavor Rating |
| --- | --- | --- |
| Exceptional quality | Potentially higher cost | ★★★★★ |
Recommendation Index: 5/5
Scotland's pristine waters are renowned for yielding some of the world's finest seafood, and Scottish Salmon is no exception. Whether you savor it as a perfectly seared fillet or relish the delicate nuances of smoked salmon atop a bagel, the experience is nothing short of extraordinary.
What truly distinguishes Scottish Salmon is its melt-in-the-mouth, buttery texture. It is a testament to the immaculate environment in which these salmon thrive and the rigorous farming and processing practices that ensure a superior product.
In Glasgow, the city boasts an array of seafood restaurants and fine dining establishments where Scottish Salmon takes center stage. The preparation of this delectable fish ranges from the elegantly simple, allowing the inherent flavors to shine, to more intricate and creative dishes that showcase its versatility.
The moment you taste Scottish Salmon, you're greeted by its sumptuous, succulent profile and a velvety texture. The flavor is a delightful blend of the salmon's inherent sweetness and the culinary artistry applied to it. Whether you're a seafood connoisseur or simply seeking a top-tier dining experience, Scottish Salmon is a choice that never disappoints.
In Glasgow, this exceptional fish is presented in a myriad of ways, from traditional classics to avant-garde interpretations. The adaptability of Scottish Salmon makes it a beloved favorite among both locals and tourists, underscoring the high standards upheld by the Scottish seafood industry.
Scottish Salmon embodies the culinary excellence of Scotland and offers a profound appreciation for the nation's natural resources and the expertise of its chefs. Whether enjoyed in a traditional setting or as a contemporary gastronomic masterpiece, Scottish Salmon is a gastronomic adventure not to be missed by those exploring Glasgow's culinary scene.
4.Stovies
Location: Local pubs and traditional eateries
Expectation: Stovies, a hearty Scottish dish, is created from leftovers, typically a combination of potatoes, onions, and meat, slowly cooked to form a comforting one-pot meal. It's the epitome of homely, wholesome comfort food.
| Pros | Cons | Flavor Rating |
| --- | --- | --- |
| Comforting and hearty | May not be as refined as other dishes | ★★★☆☆ |
Recommendation Index: 3/5
I found that Glasgow's traditional food is best enjoyed in local eateries, pubs, and bakeries. While restaurant reservation platforms can be helpful, some of the most delightful discoveries occurred when I followed recommendations from locals and explored off-the-beaten-path locations. Seeking advice from residents for hidden gems and traditional fare is a strategy I highly recommend.
Glasgow's traditional cuisine is a captivating journey into the heart of Scottish heritage. From hearty classics to sweet, comforting desserts, each dish tells a unique story and boasts distinctive flavors. The culinary landscape of Glasgow is a testament to the city's rich history, and every bite is an invitation to explore its past and savor its present. For any food enthusiast visiting Glasgow, these traditional foods are a must-try, offering an authentic taste of this vibrant city's culture.